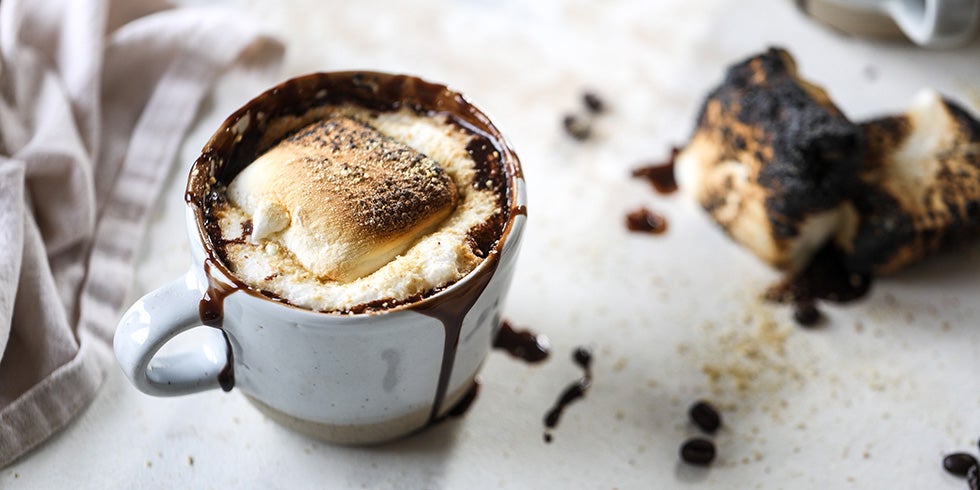 Warm and Cozy S'mores Mocha Recipe
Start your morning off right with this delicious and warm S'mores Mocha recipe. A tasty blend of chocolate and marshmallows is added to Harry & David S'mores Coffee for the perfect morning cup.
Warm and Cozy S'mores Mocha Recipe
Prep Time: PT5M
Cook Time: n/a
Total Time: PT5M
Ingredients
1 cup freshly brewed Harry & David's Moose Munch S'mores coffee 2 tablespoons chocolate syrup, plus extra for drizzling ¼ cup steamed milk 1 marshmallow, toasted 1 teaspoon graham cracker crumbs
Instructions
In a mug, whisk together the hot coffee and chocolate syrup Pour in the steamed milk and give it a quick stir Rim the glass with a bit more chocolate syrup, add a toasted marshmallow on top, another drizzle of chocolate syrup and a tiny sprinkle of graham cracker crumbs, ENJOY!
MAKES: n/a
SERVES: n/a
CALORIES/SERVING: n/a