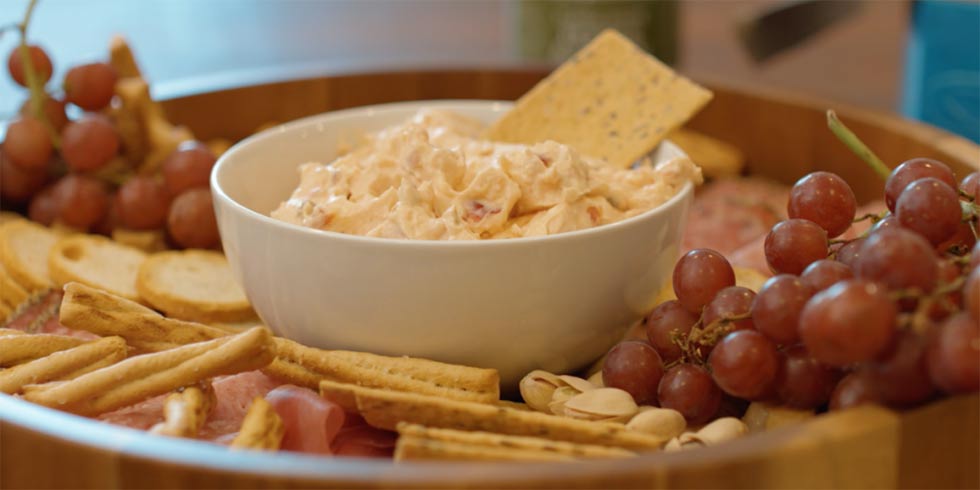 Pepper Relish and Cream Cheese Dip
( Harry and David Team
Appetizers
American )
If you're looking for an easy cream cheese dip to liven up your snack tray, Harry & David@reg; Pepper and Onion relishes are amazingly versatile. Our sweet recipe adds a delightful flavor to tortilla chips, while mixing in the orange variety adds a citrus tang. For a not-so-subtle spice that works well with cream cheese as a dip for finger foods, ghost pepper and onion relish is second to none.
Pepper Relish and Cream Cheese Dip
Prep Time: n/a
Cook Time: n/a
Total Time: n/a
VegetarianDiet
Ingredients
1 jar Harry & David@reg; Pepper and Onion Relish, any variety 8 oz cream cheese
Instructions
Blend softened cream cheese in a mixing bowl until smooth. Add relish and blend well. Serve with crisp tortilla chips, snack crackers, or finger foods.
MAKES: n/a
SERVES: n/a
CALORIES/SERVING: n/a