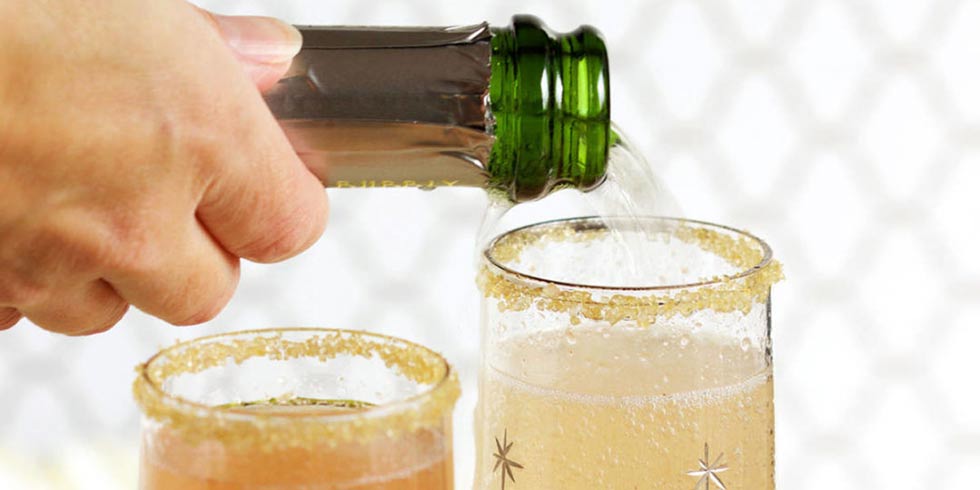 Spiced Pear Bellini
( Kellie Hemmerly
Drinks
American )
A simple cocktail is a must have for any holiday gathering and this easy Spiced Pear Bellini is the perfect go-to recipe. Two simple ingredients are all you need to make this festive drink. There's nothing better than toasting the season with a fun and festive beverage.
Spiced Pear Bellini
Prep Time: n/a
Cook Time: n/a
Total Time: n/a
VegetarianDiet
Ingredients
1/4 cup brown sugar 4 tablespoons pear butter 12 ounces champagne or sparkling wine
Instructions
Dip the rim of 1 Champagne flute into a small dish of water and then immediately dip into the brown sugar to coat the rim. Repeat with second flute. Spoon 2 tablespoons of pear butter into the bottom of each glass. Top with Champagne. Serve immediately.
MAKES: n/a
SERVES: n/a
CALORIES/SERVING: n/a