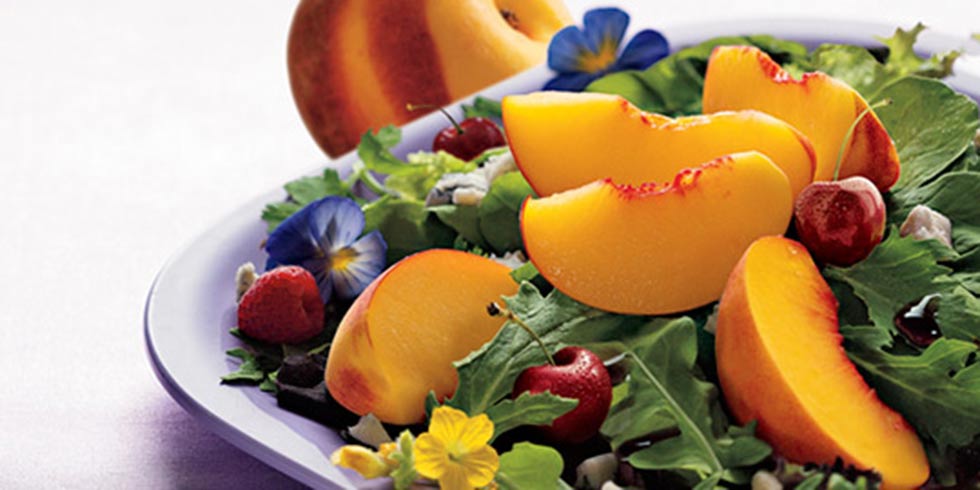 Peachy Suflower Salad
( Harry and David Team
Appetizers, Dessert
American )
When the evenings are warm and you're looking for something light to eat, a summer salad is an excellent choice. This Peachy Sunflower Salad is sweet enough to be dessert but light enough to beat the heat. It combines juicy Oregold@reg; Peach slices and grapes with honey yogurt and crunchy sunflower seeds. It's a great way to cool off after a hot day.
Peachy Suflower Salad
Prep Time: n/a
Cook Time: n/a
Total Time: n/a
VegetarianDiet
Ingredients
Oregold@reg; Peaches Lettuce Red Seedless Grapes Honey Yogurt Roasted Sunflower Seeds
Instructions
Arrange pinwheels of Oregold@reg; Peach slices on lettuce-lined plates. Fill centers with red seedless grapes and serve with honey-sweetened yogurt. Sprinkle with dry-roasted sunflower seeds.
MAKES: n/a
SERVES: n/a
CALORIES/SERVING: n/a