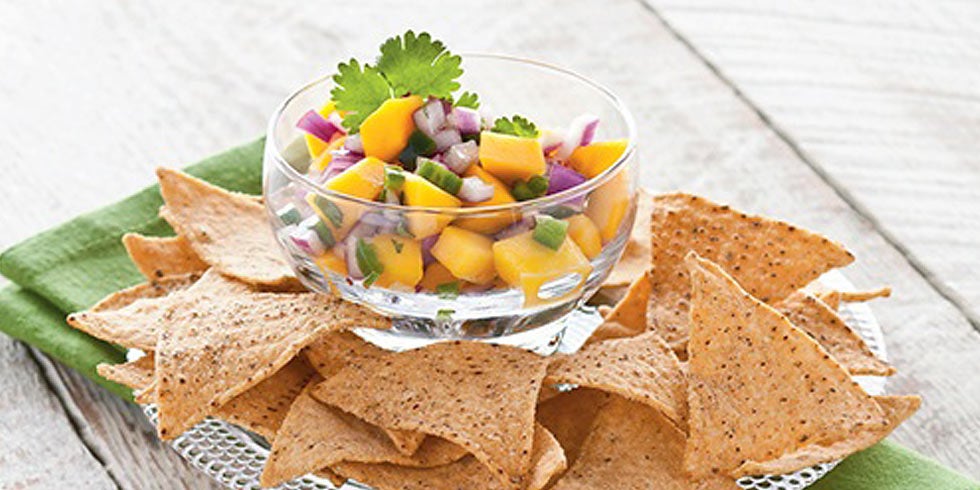 Mango Salsa
( Harry and David Team
Appetizers, Seasonal
American )
Rare and delicious honey mangoes are a summer favorite here at Harry & David, and we carry these delicious mangoes so you can make a stunning mango salsa.
Mango Salsa
Prep Time: PT10M
Cook Time: n/a
Total Time: PT10M
VegetarianDiet, VeganDiet
Ingredients
1 mango, peeled and diced 1 red onion, finely chopped 1/4 cup fresh cilantro or mint 3 Tbsp. lime juice 1 Tbsp. brown sugar 3 jalapeno peppers, seeded and chopped 2 tsp. fresh ginger, minced fresh ground pepper and salt to taste
Instructions
Combine all ingredients in a bowl and toss gently to mix. Taste and adjust seasonings. Serve immediately. Makes about three cups.
MAKES: n/a
SERVES: n/a
CALORIES/SERVING: n/a