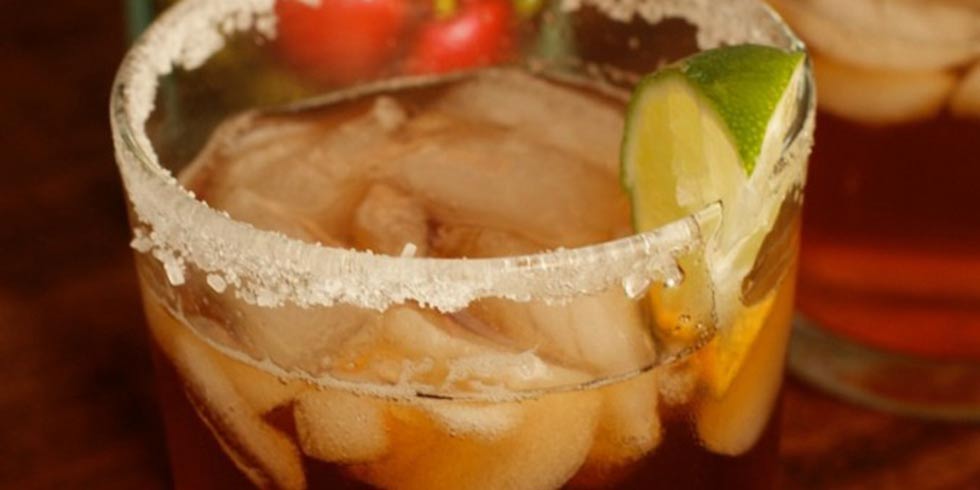 Bing Cherry Black Tea Tuaca Cocktail
( Harry and David Team
Drinks
American )
Looking for a year-round refreshing cocktail? Whether you like your brew crisp and thirst-quenching, or sweet and silky, this Black Tea Cocktail is just for you. Different from the way Tuaca is usually used in cocktails like Long Island Iced Tea or Lemon Drops, you'll find this fresh, smooth, iced tea beverage one that will easily convert your friends and family!
Bing Cherry Black Tea Tuaca Cocktail
Prep Time: n/a
Cook Time: n/a
Total Time: n/a
VegetarianDiet
Ingredients
1/2 cup brewed iced tea 2 oz. Tuaca liqueur 1 tsp. agave 1/2 lime (1/4 squeezed, 1/4 garnish) 1 dash Aromatic Bitters Ice
Instructions
Prepare the rim of a cocktail glass with sugar (rub lime around the rim; dip into sugar). Fill the glass half-way with ice. Add iced tea, Tuaca, and agave into a shaker. Shake and pour over the ice. Squeeze 1/4 of a lime into drink; stir. Garnish with lime wedge and serve!
MAKES: n/a
SERVES: n/a
CALORIES/SERVING: n/a