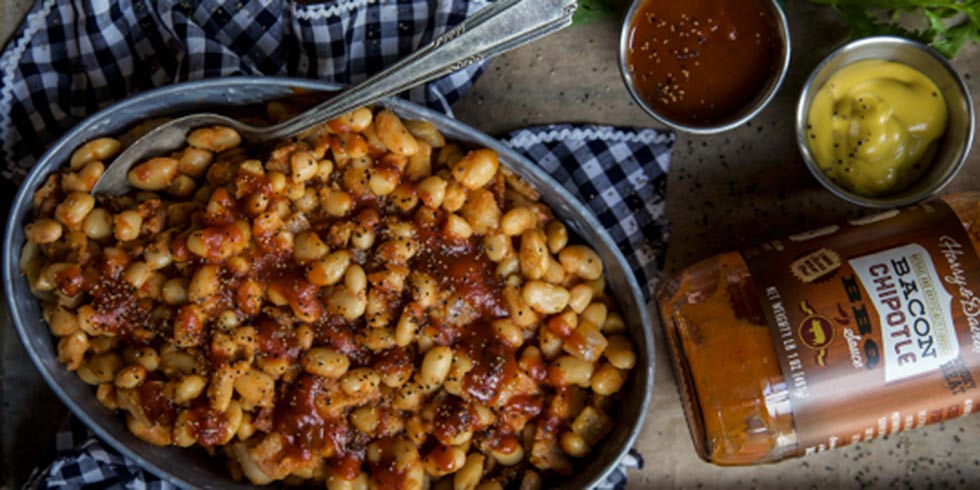 Slow Cooker BBQ Baked Beans
(
Dinner, Appetizers
American )
Baked Beans are a summer staple! This simple Slow Cooker BBQ Baked Beans Recipe will quickly become a fixture of your summer barbecue menu.
Slow Cooker BBQ Baked Beans
Prep Time: PT5M
Cook Time: PT04h
Total Time: PT04H5M
Ingredients
3-15oz cans northern beans, rinsed and drained 5 slices bacon, roughly chopped 1 cup yellow onion, chopped 1 1/4 cups Harry & David Bacon Chipotle Barbecue Sauce 2 tbsp yellow mustard 1 tbsp apple cider vinegar 1/2 cup water
Instructions
In the slow cooker, add all the ingredients. Stir to combine. Set the slow cooker on low for four hours or until the beans have softened. Once cooked, stir, serve and enjoy!
MAKES: n/a
SERVES: n/a
CALORIES/SERVING: n/a