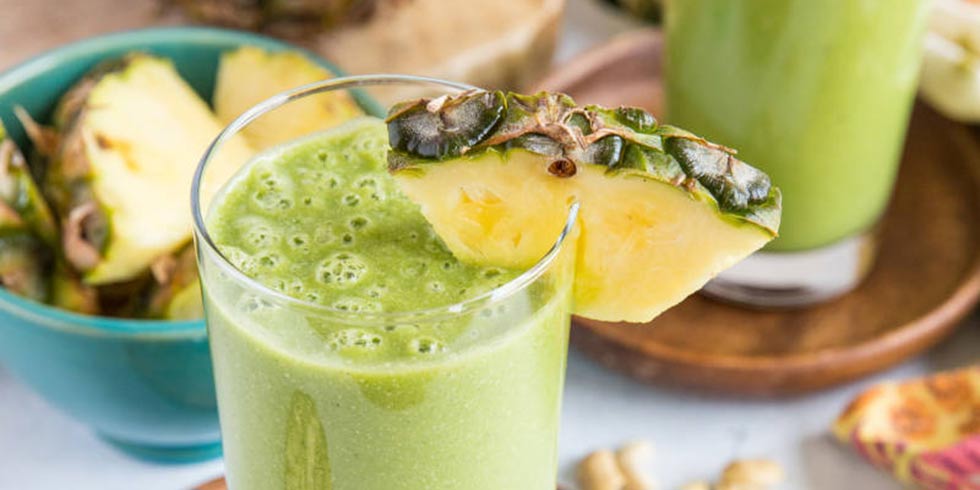 Fresh and Green Pineapple Smoothie
( Julia Mueller
Smoothies, Drinks, Breakfast, Seasonal
American )
This pineapple smoothie recipe comes together effortlessly. A light and tropical green smoothie is the perfect spring snack and makes for a great breakfast alternative.
Fresh and Green Pineapple Smoothie
Prep Time: PT5M
Cook Time: PT5M
Total Time: PT10M
VegetarianDiet, VeganDiet, Dairy-Free
Ingredients
2 cups Harry & David fresh pineapple, chopped 2 large ripe bananas, peeled 12 ounces orange juice 1 large handful spinach 1 teaspoon fresh ginger, peeled and grated 1/4 cup raw cashews 5 cups ice
Instructions
Add all ingredients to high-powered blender and blend until completely smooth. Pour into two glasses and serve with a slice of fresh pineapple.
MAKES: n/a
SERVES: n/a
CALORIES/SERVING: n/a