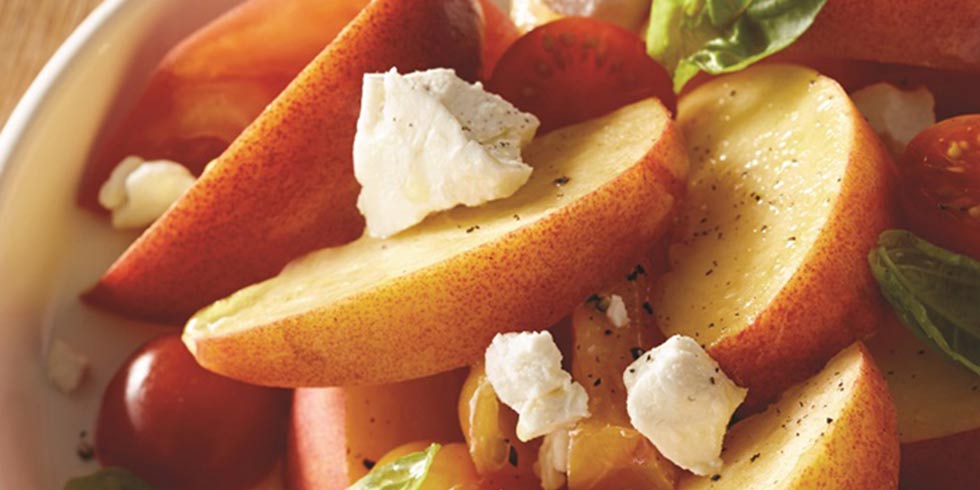 Sweet Peach and Goat Cheese Salad
(
Appetizers, Lunch
American )
Each summer we love picking these delectable Oregold Peaches in our orchards and look forward to using them in every possible recipe. This peach and goat cheese salad is refreshing, even your little ones will ask for seconds.
Sweet Peach and Goat Cheese Salad
Prep Time: PT10M
Cook Time: n/a
Total Time: PT10M
VegetarianDiet
Ingredients
Two whole peaches 1/2-3/4 cup of goat cheese 1 cup cherry tomatoes 3-4 Tbsp of honey Basil to taste Pinch of black pepper
Instructions
Slice the peaches, crumble the cheese and halve the tomatoes. Then toss. Drizzle generously with honey and garnish with basil and black pepper.
MAKES: n/a
SERVES: n/a
CALORIES/SERVING: n/a