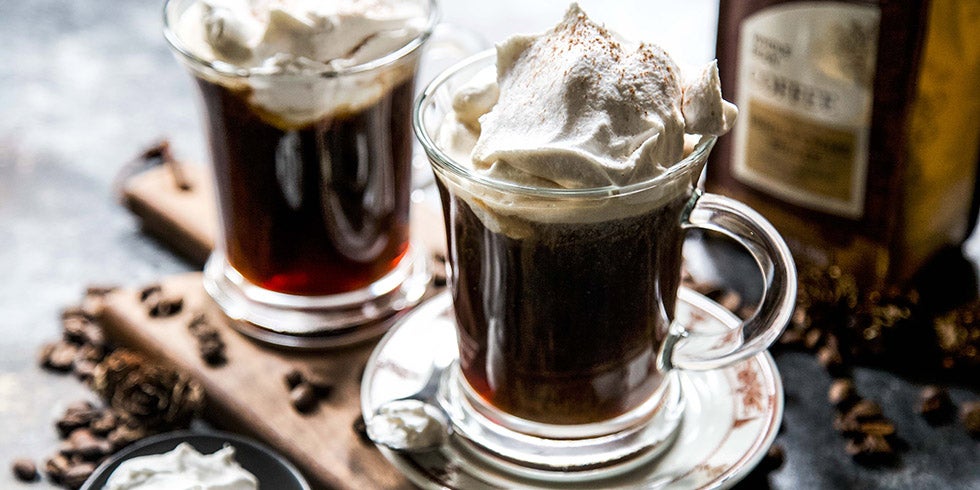 Irish Coffee
Try a classic Irish coffee, it's great for a pick-me-up to help keep you warm on a cold day. Freshly brewed Harry & David Vanilla Creme Brulee Coffee helps create the smooth and sweet flavor that you'll love.
Irish Coffee
Prep Time: PT5M
Cook Time: n/a
Total Time: PT5M
Ingredients
12 ounces hot, freshly brewed Harry and David Vanilla Creme Brulee coffee 2 tsp turbinado sugar 3 ounces Irish Whiskey Freshly whipped cream Ground cinnamon, for garnish
Instructions
Fill a coffee mug with 6 ounces of Harry and David Vanilla Creme Brulee coffee. Add 1 tsp turbinado sugar and stir until fully dissolved. Next, add 1 1/2 ounces whiskey and stir to combine. Top with the coffee with whipped cream and garnish with ground cinnamon. Repeat process for remaining coffee.
MAKES: n/a
SERVES: n/a
CALORIES/SERVING: n/a